ship lap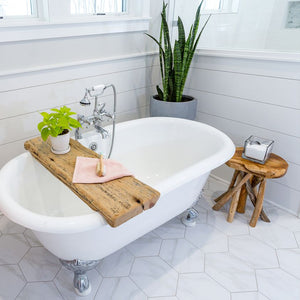 Nickel Gap Shiplap transforms any space
Homeowners, construction and property managers are creating captivating spaces with Shiplap. Even an accent wall or area can transform a room and capture the imagination. These durable Nickel Gap Shiplap boards are made from solid wood and primed, ready to be painted and elevate and design.
CUSTOMER SHARE - WHITE SHIP LAP ACCENT WALL
"We put this as an accent wall 
behind
 our bed. Super easy to install. I preferred this over the peel and stick ... which just seems weird to me. I love the look and feel of this wood."
Rugged, restored, reclaimed - authentic barnwood shiplap is here
Reclaim a bit of beautiful history. Th
is Shiplap is the
 real deal – antique, original, heavy, reclaimed barnwood from authentic historic structures. Perfect for accent walls, ceilings, exterior finishes, or DIY furniture projects.