accent wall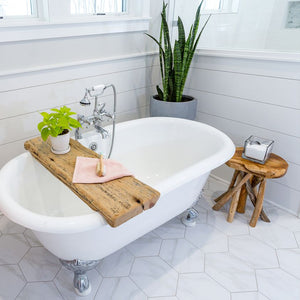 Nickel Gap Shiplap transforms any space
Homeowners, construction and property managers are creating captivating spaces with Shiplap. Even an accent wall or area can transform a room and capture the imagination. These durable Nickel Gap Shiplap boards are made from solid wood and primed, ready to be painted and elevate and design.
Natural Stone Veneers - Design Options for Any Space
You can have the beauty of real natural Stone! Our flexible, versatile, unique stone veneers make it possible for any space. These lightweight, thin veneers are .5mm to 2mm thick. They are created from original thicker stone slabs adhering to a thin layer of fiberglass/polyester resin composite backing.
Rugged, restored, reclaimed - authentic barnwood shiplap is here
Reclaim a bit of beautiful history. Th
is Shiplap is the
 real deal – antique, original, heavy, reclaimed barnwood from authentic historic structures. Perfect for accent walls, ceilings, exterior finishes, or DIY furniture projects.