Four new designs - PCA Aluminum Screen Doors
Four new designs - PCA Aluminum Screen Doors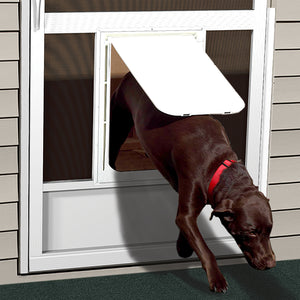 PCA Aluminum Screen Doors are strong and stylish!
PCA Products hand-crafted aluminum screen doors are stylish and strong. Built to hold up to everyday use, kids and pets, these doors feature heavy duty aluminum frames with added reinforcement.
Aluminum Corner Keys prevent door sag, and an exclusive Self-Locking Screen System assures the screens will absolutely not blow out.
With several designs, there is a PCA Aluminum Screen Door for everyone – even your pet!